Sigma Spa Brush Cleaning Mat
Skip to product information
Earn +245 Loyalty Points with this order
Free US Shipping for Orders Over $40
Authorized Retailer Never receive a fake product
Regular price
Sale price
$24.50
Unit price
per
Sale
Sold out
Summer Sale: 30% Off with code FALL30
View full details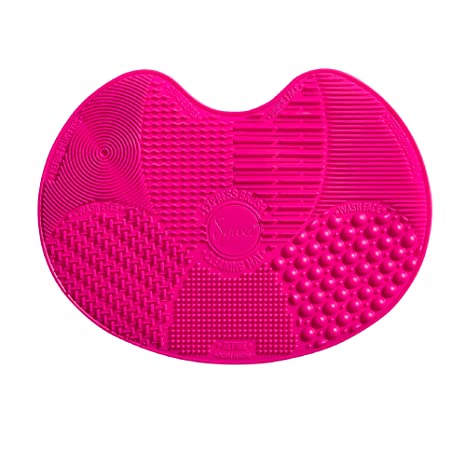 Easy to use
Did a great job and was easy to clean up and use
Game changer
Absolutely love this mat for cleaning my makeup brushes. Works really well getting all the product out of the brush. I use with Zote soap. Brushes are like new.
Works AMAZING!
I been wanting to buy this thing for years and finally got it. Its big and very practical when cleaning all sorts of makeup brushes. I love that the suction works awesome on sticking to any sink surfaces.
Wish I bought this ten years ago
Id Ben cleaning my makeup brushes on my hand and not nearly often enough when Tik Tok finally showed me the error of my ways. This may quickly and easily gets all my brushes clean and saves my hands. Suction hold great. I thought it was pricey but after using it a few times I feel its worth the cost
Better than I expected!
I didnt expect this mat to come with instructions because I though it was self-explanatory however I followed, the wash, rinse, etc order as instructed and by the time I got to the fourth section my makeup brush bristles were white as new! I didnt have to double rinse or anything! I love this product, it sticks to your sink for easy wash and its super easy to clean!
Questions?
Do you have a question, concern, or need help selecting a product? We're here for you!
COMPLIMENTARY SAMPLES & GIFTS
With all purchases
Earn Rewards
With our loyalty program
SATISFACTION GUARANTEED
Or return within 30 days
FREE SHIPPING
For orders over $40